EDUCATIONAL ORDERS
Kia ora! 
We have a special educational resource catalogue (Te Kete Kura a Kuwi) available exclusively for schools / kura / ECE / wānanga / tertiary / kaiako = pretty much anyone working within the educational realm.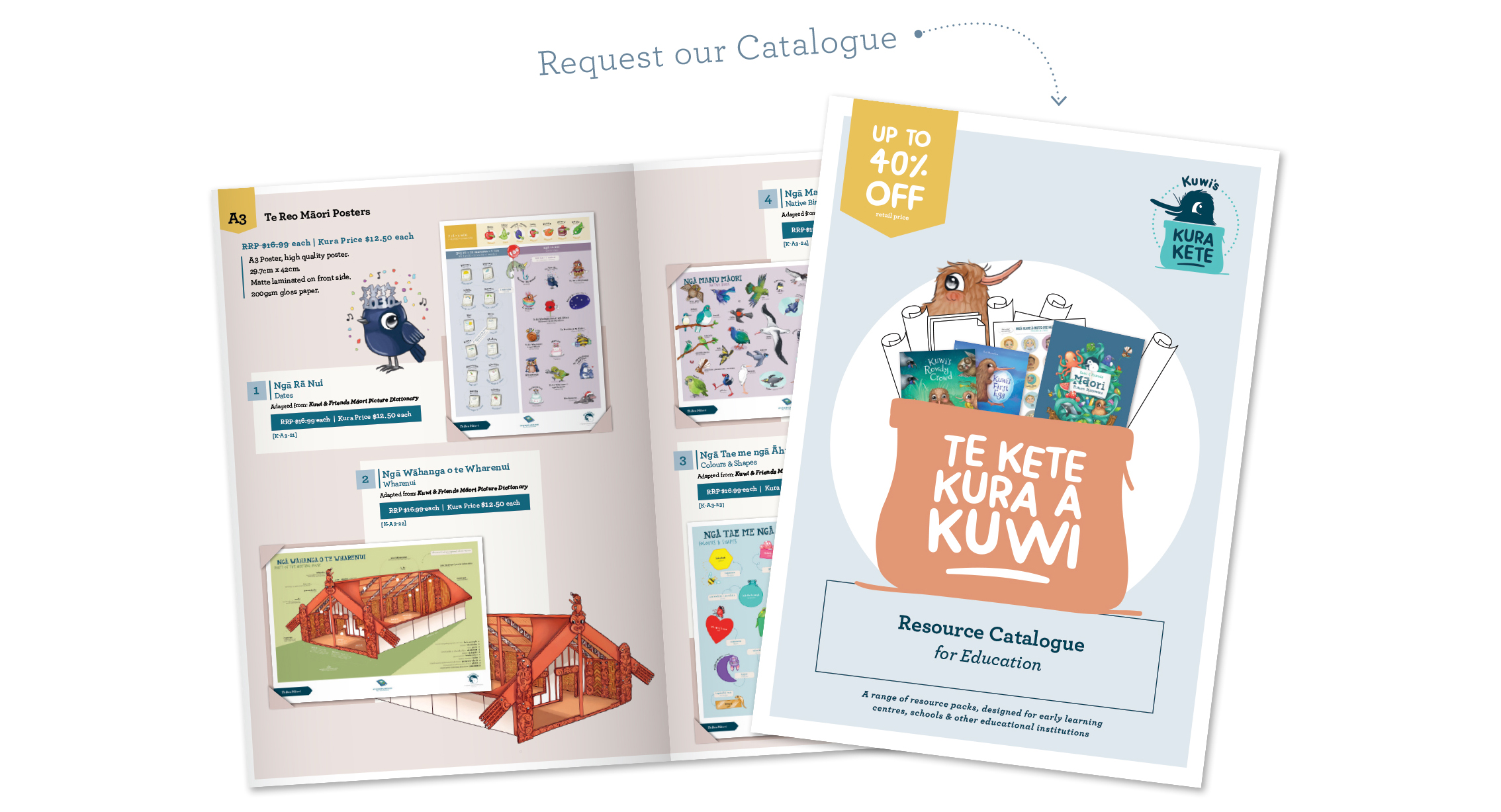 To request a catalogue or to open an educational account, email: hello@illustrated.co.nz

WHY BUY DIRECT?
We offer reduced prices to teachers, schools, and other educational institutes. We believe if you are buying our product to share with tamariki, you should be getting a nice discount! The more you purchase, the more you can save (with up to 40% off retail), which we hope will help to get more resources into more classrooms!
Director, Kat Quin is New Zealand based Author & Illustrator. Kat is the creative mind behind the Kuwi the Kiwi, Kiwicorn and Flit the Fantail series. Kat has teamed up with friend (and colleague of more than 20 years), Pānia Papa to create a range of educational resources - Te Kete Kura a Kuwi.